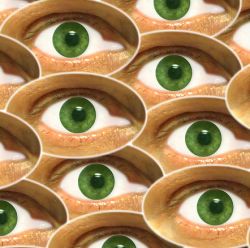 Due to the fact that I know that a number of folks I studied with in a coaching course are currently building their blogs and websites and try to get visitors there I decided to write a bit about that an some other techniques worth to mention for beginners in the whole internet thing.
So …
how to attract visitors to your website or blog?
Right now, people have more unrestricted access to information, entertainment and other content than in any other time in history. While that is great for people looking to be informed, educated or entertained, it can present a challenge for online marketers seeking to capture the biggest possible audience.
That's because there's simply more competition for your target audience than ever before. So if the content you are using to attract visitors to your pages isn't interesting, cutting edge and exciting, you are going to have a difficult time getting people to visit or stay on your pages once they land there.
1. Would You Be Interested In Your Content?
A good starting point in determining whether the content you are providing is vital and engaging for your target audience is to consider whether you would be interested in your pages if you were an outside visitor looking for content within your niche.
Why would you be drawn to your web pages? What are you offering your visitors that they can't get anywhere else? How are you communicating to your core audience that the content you offer is unique, entertaining and engaging?
Think about these questions and then identify the areas where you are failing to live up to your own standards. Those are the areas you should then focus on repairing.
2. Be Controversial … But Not TOO Controversial!
If you want to attract eyeballs, you need to have something to say. Choose topics within your niche that are "hot button" issues. Visitors arrive on your pages with their own opinions, but if you have something relevant and insightful to say about a current event or a controversial issue within your niche, they are going to want to hear it.
Yet you should temper your words so that you don't go too far, otherwise you risk turning your visitors off. Stay away from extreme views or radical arguments. You can and should take a stand based on your beliefs, experience and knowledge, but avoid giving the impression that you are close-minded or fanatical.
Visitors to your pages want to feel as if they are engaging in a conversation, not listing to a diatribe or monologue. Invite others to share their thoughts and let them know you value what they have to say. That way they will be more likely to return to your pages later.
3. Sex Sells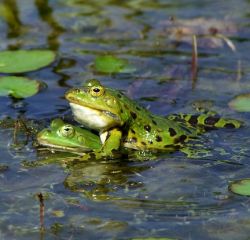 There's no way around it: Sex sells. It's simply the way we are hard-wired as humans. We are attracted to anything that turns us on or stimulates our sexual curiosity.
Obviously, this is something that successful marketers have known about since the beginning of time – or at least the beginning of advertising. If you want to attract more visitors to your pages, look for ways to ratchet up the sex appeal – even if your subject matter doesn't ordinarily lend itself to being sexualized.
Sexy images are also always a huge draw, especially when they are used tastefully. Consider what your core audience wants, then give it to them.
4. Mimic the Most Popular Sites in Your Niche
With Internet marketing, there's usually no reason to reinvent the wheel. Conduct a little research to determine what the most successful marketers in your niche are doing, then steal their best ideas and make them your own. (Yes, blogging is nothing for the lazy ones! You have to do some research and thinking.)
Obviously, you don't want to plagiarize or do anything unethical. But you can discover the most successful themes and topics and put your own spin on them in order to capture more visitors. Observe market forces to recognize what the public wants, then provide them with it.
One of the biggest benefits of the Internet is its global scale and universal timeliness. Whatever niche you are working in, there are certain to be hundreds – if not thousands – of other people competing for the same audience you are targeting.
By giving your visitors content that you would find interesting, focusing on hot button issues that fans of your niche have strong opinions about, if you like injecting sex appeal whenever and wherever possible or appropriate, and stealing the best ideas from leaders in your niche, you can choose topics that draw more visitors to your website.
Dare to live your dream life!
You are worth it!
Kathrin
pictures in this post are from pixabay.com
Mornging Tea is a good time to think about life. It just happens as life happens – at least with me.
According to my plans done months ago I currently would be in Bali right now, but I am sitting in Germany on my green sofa in Hamburg. A bit I am missing my yearly Asia trip – the sun, warmth, Asian people and world travelers, inspiration. This year just shortly before my flight I had to decide differently due to health reasons, I just didn't want to risk it. Bali just does not have equivalent health care and if things are not as they should be may be universe gives a hint not to fly.
Snowdrops just coming out early this year do they best to reimburse things I might miss due to my missing travel. On the other hand – from a certain point on I very consciously stayed here – the place I have chosen years ago.
Yearnings
Somehow Germany and Hamburg is a great place to live and to do business, but yearnings are not always logical. I still didn't finish with my travel plans, although I've seen some parts of the world and took time to do this.
I am not a person for this typical holiday type of trip, if any possible I do spend time in a country – as I did in Nepal for eight weeks or most of my other Asia trips of at least four weeks. I love to remember India, Nepal, Thailand and it's islands, Cambodia, Australia, England and Whales, France, Netherlands, Norway, Italy, Poland, Russia (which was my east Germany honey moon trip) and of course different parts and places in Germany.
My Bucket List
Have you ever seen the movie The Bucket List? It's about two men who know that their life span is limited and who do their lists and work them off – having tons of fun and do everything they ever wanted to do- with over 50… 60. Everyone should have a bucket list. Everyone!
Especially in times when things don't go too well, you have gone off road, off the path you had planned your bucket list can help you not to lose faith and joy in life and to have something to look forward to.
Yes I do have some light blue feelings not having been in Asia this winter (is this allowed on a "dream life blog"? Yes, it is! Not everything can and needs to be super motivational and positive only!)  – but … we never know why this might be a better reality than we had initially planned. Remember: "Life is what happens to you while you're busy making other plans." (John Lennon) On the other hand: it's good to make plans – to stay focussed or create a focus, a direction you want to follow.
Dream Life Summary
Accept life as it happens and everything coming with it. Ask: What is good in current situation? (There will be always something good, look out for it)
Trust universe and creation. Sometimes things just happen differently in your favor, even it it looks differently.
Have a bucket list and maintain it even if life happens differently.
Dare to live your dream life! You are worth it!
Kathrin Held
PS: Don't have a "bucket list" yet? Why not use my Dream Life Bootcamp to do it and to get your dreams into reality?
Definition
Many people know what they don't want in life, not so many have clearly defined what they want
how their ideal day and
how their ideal year
… would look like.
Not done so yet? Why not do it now?  Continue reading →