Accept!
Not here yet, but in a hurry to get somewhere?
It's definitely a learned thing that we want to reach a goal fast, a next level, just want to jump to catch the fish and the same time it's the reason why so many people do not reach their goals.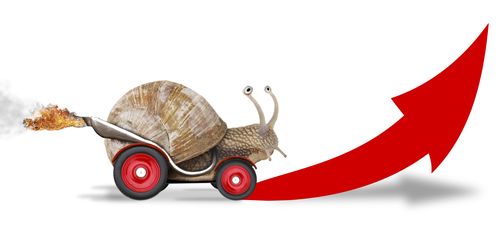 There are many books written about reaching goals, most of those miss a critical point: Finding out and accepting where you are now, where you actually are.
Why is this so important? It's the starting point for your inner navigation system. It's not only a strategic or know how thing, it's mainly an energy thing: acknowledging where you are now. If you are good at it or if you want to make it more effective: be grateful for everything you have reached already, things you wanted and already possess and that you are now the person you are as a result of having gone a certain path, a longer way already.
On the other hand – if you are in a situation that you have not all done you could, you may be feel guilty or just unsuccessful, a looser or just bad – even then: acknowledge where you are – right now – being aware that you can do better becoming the best you you can be.
Take a moment and just do it …
Acknowledge where you are
in your life
with your goals and dreams
in regard to be and become the person you can be and want to be.
Be grateful for
the way you have gone already,
things you have learned
gifts given to you by the universe – like talents or a wonderful family, a spouse, best friend or a skill.
This state of full acceptance and gratitude is a powerful starting point for anything you want to go for in life, a goal, an undertaking, a project. It gives you energy and helps to find your path due to the full awareness where you are and what you are capable of. It brings you into the moment and out of neediness. Use it.
Dare to live your dream life! You are worth it!
Kathrin Held
PS: After a little flood of email replies to my last mailing I just felt the urge and need to write about this. Thank you all for your inspiration. There is more in the queue.