A Bastion Of Calm (Needed these days)
They are trying to make us nuts!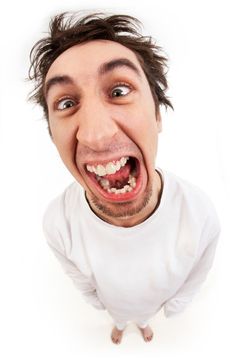 Daily mass manipulation by all kinds of media are a fact which not even the blind do overlook!
Many fellows feel uncertain, are not able to do their daily things any more as they were able in the past, relationships brake for no or funny reasons. Everyday people in large cities lost their smiles. Disorientation is being programmed into the matrix we are living in.
Most people don't even see it – following common mass hypnosis patterns.
Am I painting a too weird picture telling you this? No – and you know it.
Rescue Yourself!
As I hear here in Europe one third of US adult population is being drugged with SSRI, psychotropic drugs. Are you wondering why people you meet behave strange? They are not themselves any more. Do you feel attacked by those statements?
OK, it's not only that, common terms and topics to google and know about
 Haarp
, Aluminiumchlorid
, Change DNA through food, 
Agenda 21 … we don't need a full list here, just some inspirations how we are being manipulated at many levels.
Have an honest look at yourself!
Do you perform as you were able just some years ago?
Do you do every day what you want to be doing or what you had planned to do?
Do you fall again and again into TV hypnosis?
Do you find the world to complicated meanwhile to care what's actually happening?
Do you live the life -you- want?
Who governs you day?
I know that some fellows can be absolutely satisfied with their answers knowing that today's existence can be a daily fight, mainly against our patterns – whoever planted them into us.
To live today in an acceptable or better way we not only have to take control of our life strongly and limit certain channels, which screw up our mind. It also means to find and nurture our inner peace and make it as solid as a rock so that unwanted influences and energies just bounce off and don't have effect any more.
I know that this isn't easy and I know that you know all that, but it's a very difficult state to hold after achieved once, which also isn't easy.
1000s Of Years Of Practice
There is no ancient teaching, no mystic school which does not emphasize the practice and development of the mind. May be todays self chosen distractions are most tempting ones of all times, but also we can make it and we don't need to learn something actually new.
There was always a "class" who does it and other's not and this always and at all times governed quality of life and level of happiness.
Ah, you mean the Himalayan monks are highly practiced and poor anyway… This might be true, but if you would ask anyone of them they would consider themselves as happy and they actually want to rescue the world from suffering. They do have a life of their choice with good fellows and a satisfying "job".
Find your own practice of developing your mind and inner strength. It can rescue your life and soul.
Be the one you can be. Wherever you are in your life – what you see in the mirror right now is by far not all you can be.
Dare to live your dream life! You are worth it!
Kathrin Held
One Response to A Bastion Of Calm (Needed these days)