Tools and Resources
Here I share tools I use. Some of the below links are affiliate links and I receive money if you sign up via these links (which I would find actually very sweet of you
  )
Tools to Build a Successful Blog
Web Hosting (Must Have)
hostmonster.com > This is the one I am currently using to host most of my sites and blogs and it's actually the place/space where your website is being stored/located – somewhere in the web. Offers don't differ much in this area, but feel free to do your own research. Prices vary from time to time (everything under $5 per month is really good).
You can also buy domains inside there, 1st domain is included with hostmonster.com. In case you choose to host anywhere else take care that they have
unlimited domains and
unlimited traffic included as well as
easy WordPress 1click installation and CPane
>> all included with hostmonster.com 
Autoresponder (Must Have)

aweber.com
  This is the "magic" cool tool which sends emails out automatically whenever you schedule and this is the place where your emai lists sit, it collects also email addresses, here you can easily build optin forms without any coding experience.
WordPress Theme Builder / Blogdesign (Optional)
There are may ready to go WP themes around, but I spent too much time searching for "the right one"

Artisteer is a tool to easily build full responsive WordPress themes with clean code – without seeing any code, a tool for creative people.
You can spend hours and hours looking for the "right" theme. Build in less time a theme you like – fully responsive – clean or playful.
For websites like this I use kind of clean themes. It is proven that those work better for the audience, but I also built quite playful ones – all with Artisteer. Theme on this webiste is build with Artisteer.
Link Building (Highly Recommended)
Link Emperor will save you from getting into another job that you don't want. Many bloggers get frustrated and actually can't do it all: building content on a regular basis plus doing everythingto make their blog seen enough by the search engines. Link building is one of the off page SEO tasks to do – on a regular basis.
Link Emperor will build all the links you need – even in a mix of different kind of web sites: social media, articles and so on.
Get at least the $7 trial, because you can keep all the links generated in the trial period.
If you see the value go on with a regular plan then and save tons of time and energy so that you can concentrate more on the core topics of your blog. You'll also learn a lot about backling building through their follow up sequence.
Mastering Traffic (Highly Recommended)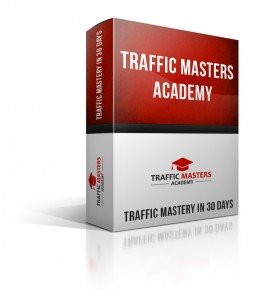 Traffic Masters Academy reveals everything about traffic that no one ever talks about. Over the course of 30 days, you'll learn from the men and women that are on the cutting edge of traffic generation today.
You do need traffic!
to your blog
to your opt-in pages !
Have questions in regard to any of the tools above?
Just drop me a line below and I'll answer!
4 Responses to Tools and Resources