My Online Business Empire ( MOBE ) and > > > My Top Tier Business ( MTTB ) / Review
What are Mobe / My Online Business Empire and
MTTB / My Top Tier Business actually?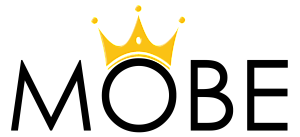 Lots of reviews and a number of scam claims are out about Matt Lloyd's My Top Tier Business and Mobe, but what is it really all about?
You can look at MOBE and My Top Tier Business ( MTTB ) from two angles: at one hand My Top Tier Business /MTTB is a learning system for internet marketing and MOBE comparing to MTTB is an extended online business education system and a business opportunity, actually a business in a box, which is an affiliate program and system. So My Top Tier Business is part of MOBE. MOBE ist the most comprehensive and useful system I came across so far in regard to learning internet marketing in it's different parts like learning
how to drive traffic – even like push button
how to get leads
how to setup campaigns
email marketing
outsourcing …
Besides the learning aspect it pays out very high commissions, actually the highest commissions per sale that I have seen in the internet marketing affiliate market. Let's get into the details bit by bit …
A short note about learning internet marketing…
Coming here you might have checked out a number of internet marketing products already. Before I came across MTTB / MOBE I had bought a number of internet marketing products – tenth of thousands worth – from all the big internet marketing gurus. What I noticed is that the "big internet marketing gurus" don't teach you how it really works because they want to sell their next product. So I bought course after course after course, couldn't get it all going for years, I've fallen into many traps and I don't want that the same happens to you.

.
How does it all work? How do I start?
1. My Top Tier Business
MTTB is actually a front end product for Mobe, meaning – it all starts here.
You start with $49 (sometimes there are special offers for My Top Tier Business, which are lower) and get access to the My Top Tier Business learning system. You can start the 21 step training immediately within minutes, you'll get coaching (yes, real 1:1 coaching via skype by a MOBE coach), you can ask the coach anything – about the parts of the training and about the MTTB / MOBE business opportunity.
You'll go through the training – step by step guided by your MTTB coach, who will be in contact with you via skype.
Here is what the 21 steps are about ( – each one comes with a video)
How To Make A 6-Figures In Your First Year With Top Tier!
Discover The Missing Ingredient 99% Miss in Business Success…
How To Unlock Your Millionaire Mind…
Why 85% Of Franchises Succeed While Most Other Businesses Fail…
What Is Even More Lucrative Than A Franchise Model?
How To License A Proven & Profitable Online Business…
How To Get The Expert Support You Need To Succeed
How To Get Paid Quickly & Easily With MOBE
How To Get $3,000 Commissions With No Extra Work…
How To Get $5,000 Commissions With No Extra Work…
How To Get New Mercedes Benz Paid For Every Month
How The Phone Sales Team Makes You Money 24/7
How The MOBE Team Builds Your Business Everyday
How To Make 5x More Money Without Any Additional Work…
How Goals Are The GPS To Your Success
How To Create Success Faster With Helping Hands
How To Finance Your New Business Venture
How To Get Steady Streams Of Traffic Visitors 24/7
How To Get Access To Even More Opportunities
Discover Your Why And Manifest Your Success For Life
Discover A Special One-Time Offer, You Don't Want To Miss
After step 6 you will be asked whether you want to buy the license and to go on with the training.
 At this point – if you feel or see that this is all not for you – you can get all your $49 back – no questions asked. If you see that's all right with you and you want to learn more – go on and become a MOBE licensee …
2. MOBE License Rights (MLR)

You can make this happen within days after you joined My Top Tier Business ( MTTB ), it's actually depending on how fast you work you way through the 1st 6 steps, which doesn't mean that it has to take six days (I actually made it in 3 days and was not in a hurry).
If you go on, buy the MOBE licensee – your back office will be set up for you and you can start earning $997/$1200 commissions per sale with MOBE – actually within days after you started the 21 step program. Comparing to the standard affiliate agreement with which you can earn 50% on front end sales, as an MLR partner you'll get overall 90% commissions on front end sales and up to 50% of backend sales. You do the rest of the 21 step training and your traffic coaching will start in addition.
In addition to your MOBE business coach – you'll get a traffic coach at about step 15 latest.
The traffic coaching is one of the most useful things in the MTTB / MOBE learning system.
You'll also get access to the MOBE product line, which teaches even more about driving traffic, email marketing, outsourcing. The products are
How To Build A Funded Proposal (retail price – $194)
Affiliate Bonus Domination (retail price – $291)
Email Marketing Empire (retail price – $194)
The OPT Formula (retail price – $194)
You can use these products as well as sell them.
MLR costs a one time payment of $1997 and a monthly fee of $99 after the 1st month, with which you gain access to the "Inner Circle" with new video teachings on an ongoing basis as well as emails done for you -ready to be copied/pasted into your autoresponder – your affiliate links included.
What most people don't know and the "MOBE scam reporters" always "forget to mention": also the MOBE license rights are fully refundable. It's part of the contract that if you don't make sales within one year you can claim your money back – all the $1997!
And you can earn even more…
Besides MLR MOBE has higher income levels, which pay $3000 and $5000 per sale, but this is a point – just good to know about right now, but to go into detail later on. All you need to know now is that within in a very acceptable time frame of days you can be set up to earn $995 per sale and more. Who else pays that?
3. Titanium Mastermind and Opportunity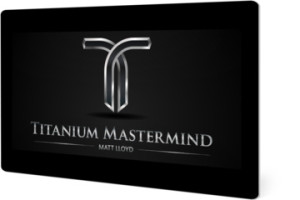 The Titanium Mastermind is a 3 days, 4 nights all expenses paid event for 2 people and it grants you access to $3000 commissions on Titanium sales. Mobe Mastermind events are being held at very selected places – the last/2014 Titanium Mastermind was in the Atlantis hotel in Nassau Paradise Island, Bahamas. It's a unique chance to meet your Titanium fellows, who also invested into their future earning – like you did, to meet your sponsor, coaches, all the key players and experience insider teachings, but also once in a lifetime spare time activities.
In addition you'll get with Titanium
5 Titanium 1-on-1 private consulting sessions
Done For You Articles = articles ready to be posted onto your blog or anywhere you want)
Done For You Videos = teaching videos – delivered with it's .ppt sources
Everything in the MLR Inner Circle
Titanium Inner Circle monthly newsletter
Titanium Bi-Monthly Calls
Furthermore you do have the option to buy a number of high ticket products for a 50% discount.
Titanium Mastermind will cost you a one time payment of $ $8,997  and $199/month (replaces MLR monthly fee) starting 30 days after your Titanium Mastermind purchase. Only MLR owners can buy Titanium Mastermind.
For all payments: If you use a credit card a merchant fee of 3% is being charged.
4. Platinum Mastermind and Opportunity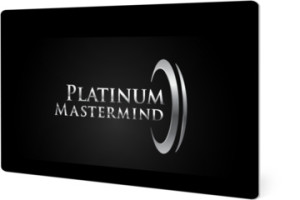 The Platium Mastermind is a 5 days, 6 nights all in internet marketing event for 2 people and the opportunity to make $5000 commissions on Platinum sales.
In addition following products and services are included:
everything you got with MLR and Titanium
10 Platinum 1-on-1 private consulting sessions
60K in 60 days (retail value – $1,997)
How To Make High Ticket Sales On The Phone (retail value – $4,997)
10,000 Leads in 100 days Training Program (retail value – $1,997)
Platinum Inner Circle monthly newsletter
Platinum Bi-Monthly Calls
Platinum costs a one time payment of $14,997 and them monthly $299 – replacing all before monthly recurring fees.
It all goes on with Diamond level, but I think we've gon quite far for this review already.
You will learn on your way
… and the most important thing is: You will learn how to drive traffic. I am in the internet for years, but what I always lacking was traffic. Now I know how easy I can generate it. You can actually buy it from one day to the next if you want so, you can leave behind all the hassle. It's affordable and it's all not "black magic". You'll figure it out – if you really want to.
Another thing is: If you have the traffic you always wanted than there is no excuse any more why the rest doesn't work. Now you can go into the finer things, deeper things like optimization of your squeeze pages, the whole sales funnel and the way you sell.
If you are a small business owner already you can use all the techniques you learn on your own business. You can use everything you learn to market yourself and your current business(es) in a better way. If you are a coach or small business consultant or so – you can actually glue your current business together with MOBE – as you want so or make MTTB / MOBE an option or add on to your current business. MOBE can fuel your current business and you can offer MOBE to other's – whether to learn internet marketing or as a business opportunity. You can recommend it to everyone you think deserves a freedom lifestyle business, a dream business where you can live on your own terms and your own schedule.
Why do I put My Top Tier Business ( MTTB ) / MOBE onto my dream life blog? From my point of view MTTB / MOBE fits the laptop life style perfectly, but also any other self managed schedule. I can work wherever I want and at times which are suitable for me. MOBE pays out in direct relation to the efforts I put in and compensates with highest commissions in the internet affiliate market.
I do care for my business partners, they get everything …
If you decide to start My Top Tier Business with me I offer you a range of additional help.
My bonuses change from time to time…
be part of a private mastermind group with people on the same path;
1 additional 1:1 coaching session on skype with me in person. I am a certified and active coach primarily. My coaching sessions are different from those of other internet marketers in this business who never learned how to coach;
direct access to me on skype for 8 days – to answer upcoming questions
Going further if you become a MLR member you'll get in addtion
my team will set up a custom blog for you in case you don't have one yet,  just start in internet marketing or just want to have a new one (on any standard hosting account with cpanel);
2 additional coaching sessions with me (in addition to the MOBE coachings);
permanent direct access to me via skype;
my MOBE fast track training – showing you the fastest path to get it all going.
Dare to live your dream life! You are worth it!
Kathrin Held
Questions? Want to get in touch?
Contact me on facebook (Click here to get to my FB profile) or
write to kath (at) dreamlifeblog (dot) com
PS: Real people are earning real money with Mobe, just watch the video here …
… and even a 85 year old guy made it …